Last Summer Review From Americana Highways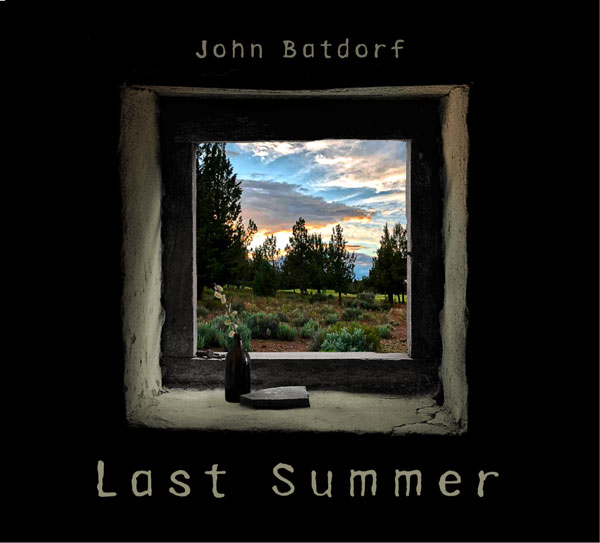 John Batdorf has had quite a uniquely American musical journey. As a member of the prominent folk-rock duo Batdorf and Rodney in the '70s he shared the stage with such musical luminaries as America, Seals and Crofts, Dan Fogelberg, Linda Ronstadt, Jackson Browne, Fleetwood Mac, The Doobie Brothers, Bread, The Youngbloods, Hall and Oates, Harry Chapin, John Prine, Dave Mason, and Kris Kristofferson, among many others. He has also been, in turn, an in-demand staff songwriter, film and TV composer, session singer, and more recently a successful solo folk singer-songwriter and inspirational musician in the substance recovery community.
On his latest album Last Summer, he takes on yet another role – that of one of the chroniclers of hope and optimism, in song, of what historians will undoubtedly call the Covid-19 era for this country and the world. Over the course of the 12 songs on this record, Batdorf uses his formidable songwriting and composing skills to fashion an infectious collection of folk, power pop, and indie influenced songs that sonically and melodically washes over you as a listener and leaves you refreshed and hopeful, no small feat in these dark and threatening times.
Highlights include the contagious and late summer hit sounding "I Wanna Be With You," the affecting twin summer of Covid-19 anthems "Last Summer" and "Where Do We Go From Here", the quietly defiant "Broken," the country-flavored "The Writing On the Wall" and the message laden "Hope Is Everywhere."
Four decades after Batdorf left the Midwest for Los Angeles to start his fascinating sojourn in pursuit of his musical dreams, Batdorf displays, with this record, an admirable tenacity and ability to create a sunny, bright, and upbeat record for a 21st-century audience. It is a perfect soundtrack for a summer spin on a country highway or a swim in the backyard pool right now and the value of that can't be underestimated.
https://americanahighways.org/2020/08/09/review-john-batdorf-sends-us-all-a-message-of-hope-with-last-summer/