An article I wrote for 'Westcoast In Session' magazine in 2010.
It's Gonna Be Alright
by John Batdorf
Silver, the band whose vocal harmonies had no cause to be jealous of major acts like Eagles, CSN&Y or America, despised the one hit they had. It didn't stop their debut album, some 30 years later, from being looked upon by fans as a gem epitomising the californian sound of the mid 70's. John Batdorf, founder of the group, tells us more about this shooting Silver star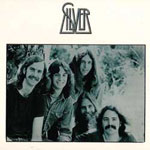 S/T
=========
1. Musician (it's not an easy life)
2. All I wanna do
3. Memory
4. No Wonder
5. Trust in Somebody
6. It's gonna be Alright
7. Climbing
8. Wham Bam
9. Right on Time
10. Goodbye, So Long
=========

Producer:
Tom Sellers
Vocals, Keyboards:
Brent Mydland
Vocals, Bass:
Tom Leadon
Vocals, Guitar:
John Batdorf
Vocals, Guitar:
Greg Collier
Vocals, Drums:
Harry Stinson
COME TOGETHER
I was born in Springfield, Ohio on March 26, 1952 and musically it all came together for me in the '60s when I first saw the Beatles.
I knew at that moment that music was what I was meant to do. Self-taught, except for a year of sight-singing courses in 1983 at the Dick Grove School of Music, my earliest musical influences were my dad and my uncle, but it was the British Invasion that really changed everything for me. My father, Jack Batdorf, was a musician and I performed with him in clubs from around the age of five singing material like Blue Suede Shoes and Hound Dog, a natural part of my upbringing which led to me being in bands all my life.
At the age of 15, as part of The Luv'd Ones, a top band in Dayton, we drove cross-country from Ohio to California to seek fame and fortune. We auditioned for Atlantic and signed a record deal but the record never got made. I kicked around LA for a few years and then decided it was time for a change of scenery so I drove to Nevada with my girlfriend and moved in with her parents.

I met eventual music partner Mark Rodney in Las Vegas in the summer of 1970 while performing at a coffee house on the University of Las Vegas (UNLV) campus called The Kitchen. Our duo, Batdorf & Rodney, got a deal while auditioning live for Ahmet Ertegen at the Beverly Hills Hotel in December of 1970. Atlantic Records signed us the next day. There was never a tape demo; Batdorf & Rodney were signed on the strength of our ability to perform and write songs. After a five-year run with Batdorf and Rodney, I started the band Silver in 1976. The way this came about follows.
ONE HIT AWAY
The duo Batdorf and Rodney was signed to Arista Records in late 1974 and released an album, Life Is You, in 1975. We had recorded two other albums in 71 and 72 on Atlantic and Asylum Records. The Arista album had a top 100 hit, You Are A Song, but we could never crack the top 20 with a hit song from any of our albums. Clive Davis thought the group was one hit away from being a major act. Batdorf and Rodney always got heavy FM radio play but our music was scarcely on AM radio.
"I pleaded with Clive to let us do Somewhere in the Night but not Wham Bam, but I lost that battle."
Clive approached us with two songs that he thought were slam dunk hits. One being, Somewhere in the Night and the other Wham Bam Shang-a-Lang. Personally, I didn't want to record other peoples' songs but Clive was the boss. I really liked Somewhere in the Night but I didn't like Wham Bam at all.
We were about to record a new album and Clive wanted to release Somewhere in the Night first because Helen Reddy recorded it too, and planned to release it at a later date. Both songs were recorded while Mark and I were on tour. We were upset because we always played on our records, but not this time. When we got back from the road I recorded the lead vocals on both songs that were produced by the late Tom Sellers and Clive Davis. Mark sang backgrounds on both songs with me, and Somewhere in the Night was released right after the session. The record entered the charts at 80 with a bullet which was the highest we had ever been before. Unfortunately Helen Reddy released the song soon after and both records killed each other and neither was a big hit.
TAKE IT OR LEAVE IT
Mark and I were with management heavyweights, Jon Hartmann and Harlan Goodman who also managed America, Poco, Wendy Waldman, Steve Ferguson and Crosby, Stills and Nash. The problem was, Mark and my relationship was so strained that it was really hard to continue as a duo. We had scheduled a meeting with Clive to play him the new songs but we never had that meeting. I decided the day before that I no longer wanted to continue the relationship with Mark. I really wanted to start something fresh, so Clive gave me two weeks to put something together. The previous year, we had added the late Brent Mydland as keyboardist /singer to the group. I thought he was great. I met another singer songwriter at a party a few weeks before and his name was Greg Collier. He had a great vocal sound and wrote some cool songs. The three of us got together and worked up each others songs and there really was a magical blend with the voices.
FOUR LEAD SINGERS
After a week of heavy rehearsals, we played live for Hartmann and Goodman and they loved what they heard. They wanted to represent the group so a week later after several hours of rehearsal we were ready to play for Clive at the Beverly Hills Hotel. The three of us completely blew the room away and Clive was anxious to record us with one stipulation. That was all great news until he gave us the lowdown on the deal. We had to release Wham Bam as our first single even though it didn't sound like anything the group had written but that was the deal, take it or leave it. We took it of course. What other options were there? We went into the studio and erased Mark's vocals and replaced them with Brent and Greg. We needed a B-side so we chose a composition by Greg Collier and cut it on my 24th birthday – March 26, 1976. I always loved the way that record came out.
The three of us continued to write and rehearse but our management wanted to make it a five-piece so we would be a band. We tried out John Mauceri and Rick Carlos who were the drummer and bass player for B&R but it didn't work out. John and Harlan knew a couple of guys that they wanted to try out so we said let's do it. The first was drummer, Harry Stinson who was from Nashville and the bass player was Tom Leadon from Gainesville, Florida. Harry had subbed for America for a while and they really liked him and so did we. He was a cool guy and played and sang great. Tom had been in a band with Tom Petty for years in Florida and quit to seek fame and fortune in Hollywood. Tom's brother Bernie was in the Eagles and everyone thought that was a good marketing plan for the band which at this point had no name. We went to see Eric Carmen at The Roxy, who was great by the way, with Arista A&R man, Bob Fiden. We were kicking around names and he came up with Silver and that was that.
Now that we had a name, and all the material written, it was time to start recording our debut album. Tom Sellers produced the Arista Batdorf and Rodney album and he was a good fit for Silver as well. Clive liked him and so did I. The engineer that Tom liked to use was Joe Sidore and he really was a great guy and engineer. Tom and Joe met with Clive and were given production notes. Clive really wanted the band to have soaring harmonies much like the Eagles. All the guys in the band were great lead singers except for Tom who sang background vocals only. All four of the others would share lead vocals on the album. I had never been in a band with such incredible vocals. I had always been 'the guy' before this and now we had a wealth of guys. I was really excited about being in this band!
THE WEE HOURS SESSIONS
We chose Indigo Ranch, a studio out near Malibu, to record the tracks and vocals. It was a beautiful ranch in the mountains overlooking the ocean. The band, except for Tom, stayed there and recorded into the wee hours of the morning, woke up and went right back at it. It was interesting for me after all those years as Batdorf and Rodney, just to kind of do my part to make the band sound good. I sang lead on three songs and unison lead vocals with Harry and Brent at times. After a week or so, the basic tracks had been cut as well as most of the vocals. As we were breaking camp, Arista released Wham Bam and it really started moving up the charts very quickly. I didn't know if we were blessed or cursed. We finished up with the overdubs at Sound Labs in Hollywood, and United Western is where the orchestral overdubs were cut. The album was mixed at Sound Labs late that summer and the self-titled Silver album was released. The album cover was designed by Jon's brother, the late Phil Hartmann, who was designing album covers prior to his stardom as a comedian.
By that time the single was in the top twenty and it was time to hit the road. Our managers put us on tour with America and they were huge at that time. Their greatest hits album was out and we performed at huge outdoor venues across the US. Silver opened the show and John Sebastian played right before America. Every show was sold out.
ON TOUR WITH AMERICA
America had their own plane and when we left LA, the plan was for us to share their plane for the whole tour but after our first gig, we were booted off and had to fly commercial. I was so pissed. Being on that plane was incredible. We drank beer and played poker among other things. America seemed to like us but we got the boot anyway. We were never given a reason but I always had a hunch. Dan Peeks' wife traveled on the plane with us and either she didn't like the fact that we were on the plane or Dan didn't like us talking to her, but whatever the case, we were off the plane but still on the tour!
Silver really went over great. Wham Bam had peaked at #16 and many in the audience had heard us on the radio. The record was #3 in LA. Every big AM station in America was playing us except for two major AM radio powers, otherwise it would have clearly been top 5. We remained on the road for about three weeks with a few more to go.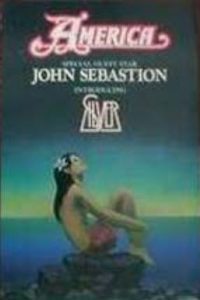 Red Rocks Amphitheater in Denver was one we were really looking forward to. After every show, back at the hotel, I sat in on the poker games that were clearly over my head. America played a game called "Eagle Poker" and it was costly if you lost. The games went on late into the night. America had their own plane so they could leave whenever ; unlike us! We had many a 7 AM flight to get to the next town.
America had been successful for so many years they almost seemed bored with their stardom. The real excitement was when the card games started. After a show in the midwest, rumor has it that one of the members of America decided it would be cool to drive to the next gig, Red Rocks, with the truck drivers who drove all night. Don't ask me why but he ended up getting sick and we had to cancel Red Rocks as well as the rest of the tour. Mo Ostin, president of Warner Brothers, was coming to the Red Rocks show. America's deal was up and after that episode, Warner Brothers chose not to re-sign them. Dan Peek was soon kicked out of the band and Dewey and Gerry went on to record as a duo on their new label, Capitol.
THE SECOND ALBUM…
Silver had a great booking agency booking our tours. It was Monterey Peninsula Artists and was run by Dan Weiner and Fred Bollander. We got on tours with Hall and Oates, and played several shows with the new Michael McDonald led Doobie Brothers. That band was absolutely great and were really nice to us. Arista released two more singles that weren't as successful as "Wham Bam" but the touring went on. Silver, which really was a put together band was starting to get really good. We were all writing new material and were really excited about doing another record. Silver decided that we wanted to ask Bill Halverson to produce the next record. He produced the second Batdorf and Rodney record and had previously made albums with CSN&Y and Cream to name a few. He was a tremendous engineer and a wild and crazy kind of guy. The rest of the guys in the band really liked him and so we started working with him on the new material. Once we were tight, we decided to record a demo for Clive and show him the new songs.
The material really rocked and the band and management was excited. We were tight and ready to go. There was only one problem. Clive did not like the new material at all and started giving us a bunch of lame songs he wanted us to record and we refused. We had become a band and really had a sound of our own. We didn't want to do another Wham Bam. When Batdorf and Rodney played the Troubadour in LA, we sold the place out and we had no hits but had a big underground following; Silver was coming off a #3 single in their home town and we drew hardly anyone.
That hit wasn't Silver, it was Clive and we had no credibility as an act because of such a weak bubble gum hit. As a matter of fact, on my new solo CD that will be released in the spring of 2009, I have a song entitled Old Man Dreamin' which is a bit of an autobiography about my career. In the first verse I sing these lines: "Through the years I made some fans, then I struck gold with the Silver Band…. Wham Bam… Four decades later and, that one big hit I still can't stand!"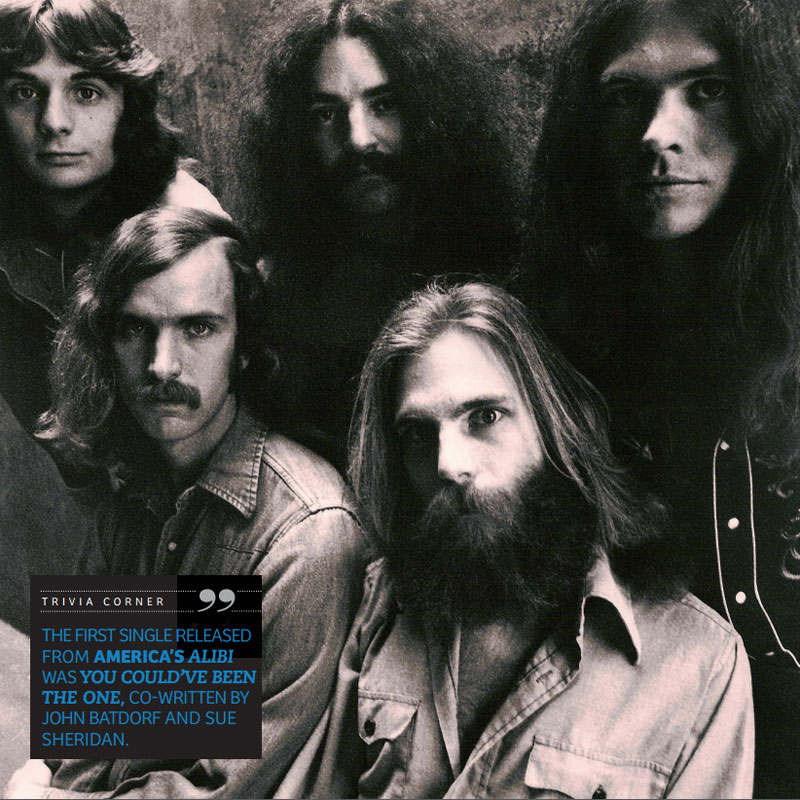 It's true that having that hit was something I will always have have regrets about. Selling out didn't exactly work out for Silver, but at least it wasn't Batdorf and Rodney.
GOODBYE, SO LONG
So here we were in summer of 1977 and our label didn't want to record us but wouldn't release us either. Arista's deal was to give them 4 points and $ 200,000 from our next deal and that was never going to happen. Basically, the band was done. Soon after, our managers decided to drop us and just like that, it was over. Harry went back to Nashville and became very successful as a drummer / singer and started his own record label, Dead Reckoning. Brent ended up in the Grateful Dead until his untimely death in 1990. Greg became a karate teacher and was recently inducted into the Black Belt Hall of Fame. He is also still active as a musician and his band "The Bowstring Soldiers" is about to release Songs From The Blind Trail, their new CD.
Tom Leadon eventually moved to Nashville and dropped out of sight for many years. Recently, he resurfaced and recorded a new CD with his old partner Tom Petty in a band named Mudcrutch. Bill Halverson moved to Kentucky and continued recording and is about to release a book about his great career. Jon and Harlan split up and eventually, all their bands went elsewhere. Jon is now teaching a music business course. I continued on and signed as a solo artist with 20th Century Fox Records and then became a staff writer for Charles Koppleman.
In the early 80s, I started my new career as a session singer singing on hundreds of commercials, several movies, records and TV main titles like Tom And Jerry Kids, Darkwing Duck, Garfield and Friends, Doctor Doctorand Promised Land. In the mid 90s I got my first network composing job for Promised Land, which lasted three seasons, and four more with Touched By An Angel.
In 2004, I started recording again and made a CD with James Lee Stanley, All Wood And Stones, and was back on the road.
Since then, I have made two solo CDs and a Live At XM RadioCD with Mark Rodney.
As mentioned before, I am currently recording a new solo CD scheduled for a spring 2009 release on my own label, "BatMac Music".